Transparent business workflows, qualified suppliers, the best possible contract conditions?
Fluenta makes it all possible!
We support you through the entire procurement process!
Our Fluenta software was created as an answer to purchasers' needs: each module offers a simple and effective solution to a different business process. Fluenta covers the entire procurement process from preparations to the conclusion of a contract.
Learn more about what we can help you with!
The way to the conclusion of a contract through
Fluenta modules
Take a look at how the Fluenta modules work.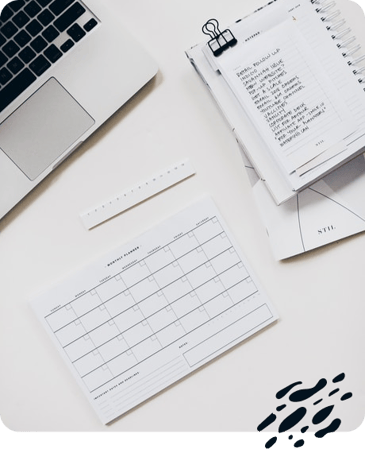 E-auction: you would rather leave it to the experts?
If you want to play it safe, we gladly take on the complete process of organizing your electronic auctions as part of our professional services. In this case, you can simply watch the auction without having to actively manage it, while our team takes care of all the important tasks: from preparing an auction tailored to your needs, through notifying and instructing the participants, to delivering the audited auction minutes. Contact our team for details.
How do we do it?
How long does it take to implement a module? What happens in the implementation phase? Find out all from the following article!
Five-star customer support

We pride ourselves on the fact that our clients describe our support team's problem solving skills and kindness as extremely high-quality.
"We have been using Fluenta successfully for years, and I was personally in charge of its implementation on behalf of our company. By the end of the implementation, the system was fully tailored to our company's needs, everything was designed according to our requests and schedule."

Péter Kurali

Purchasing Director, BIS Hungary

"Prior to the introduction of Fluenta in 2015, we generally used different, ad hoc solutions that we wanted to improve in the long term. Using the Fluenta Auction and Sourcing modules to manage our processes in a secure, simple, traceable and auditable way has made our work much easier."

dr. Balázs Lukovics

Debt Collection Advisor, OTP Bank

"We have been using Fluenta's Auction and Sourcing modules for years and we are very satisfied with them. We like the fact that the system is simple and quick to use and easy to learn for new colleagues."

Péter Szabó

Senior Procurement Expert, E.ON



"With Fluenta, the lead times for our previously lengthy order processes have been reduced from 30-45 days to an average of 7-10 days, with some orders being fulfilled in as little as a day."

Tamás Nováki

Technical Director General, Eötvös Loránd University