Easy procurement with Fluenta!
Our clients use Fluenta SaaS for strategic procurement and auctions in a multitude of areas from agriculture through education to the energy sector.
About Fluenta
A
modular solution
for your company's needs
Use Fluenta software to support your strategic and operative sourcing processes. Its modular structure lets you focus on specific phases, or the entire sourcing process – adapted to your needs!
If you are not a procurement expert, you can still use Fluenta for handling contracts, purchases, orders and internal workflows.
And don't worry, all actions are easy to access, and also logged thanks to Fluenta's cloud‑based approach.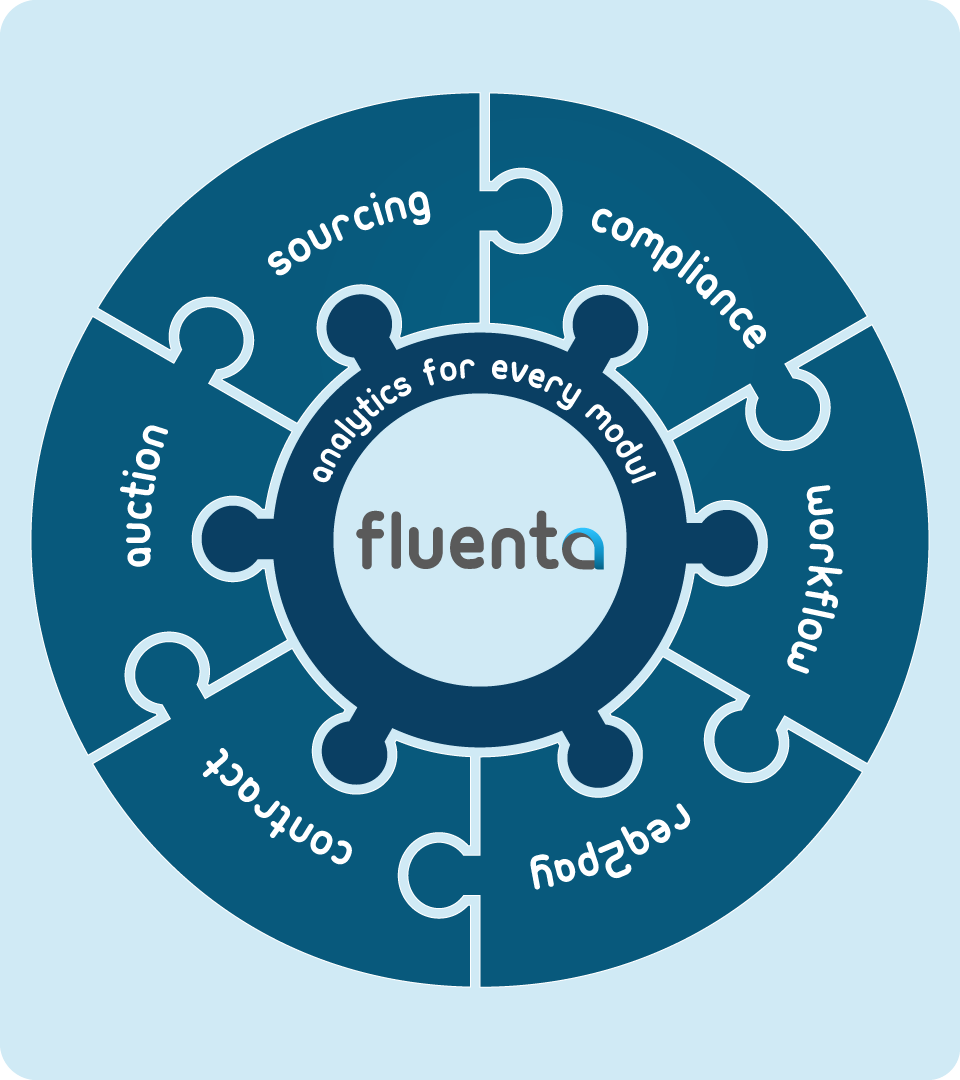 Our services
Fluenta modules
for all

business processes

Use Fluenta to facilitate all corporate contracting and invoicing processes. Try all of our modules.
workflow

soucing

auction

req2pay

compliance

contract
We
support you

through the whole journey
Don't waste your time
You can start to use our Sourcing and Auction modules within 24 hours.
As simple and easy as can be
Fluenta focuses only on value‑adding functions and clarity – without unnecessary clutter.
Amazing customer service
Automations are great to handle processes, but unable to replace our experts – who are always ready to help!
Unique need? Unique solution!
We are flexible and quick. Our experts are here for your configuration requests!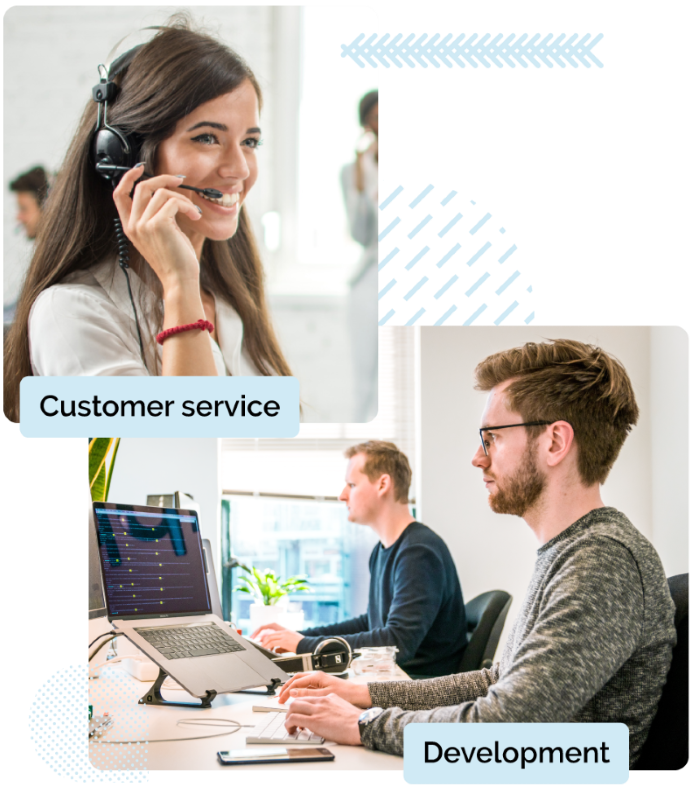 Sneak Peek Into Our Modules
See the detailed module features that get you the results you want.

Fluenta Analytics
Customize reports and dashboards for management, with cross‑module analysis options.
Learn More
Want to give it a try? Contact our sales team!
What Our Customers Say
Don't take our word for it
"We have been using Fluenta successfully for years, and I was personally in charge of its implementation on behalf of our company. By the end of the implementation, the system was fully tailored to our company's needs, everything was designed according to our requests and schedule."

Péter Kurali

Purchasing Director, BIS Hungary

"Prior to the introduction of Fluenta in 2015, we generally used different, ad hoc solutions that we wanted to improve in the long term. Using the Fluenta Auction and Sourcing modules to manage our processes in a secure, simple, traceable and auditable way has made our work much easier."

dr. Balázs Lukovics

Debt Collection Advisor, OTP Bank

"We have been using Fluenta's Auction and Sourcing modules for years and we are very satisfied with them. We like the fact that the system is simple and quick to use and easy to learn for new colleagues."

Péter Szabó

Senior Procurement Expert, E.ON



"With Fluenta, the lead times for our previously lengthy order processes have been reduced from 30-45 days to an average of 7-10 days, with some orders being fulfilled in as little as a day."

Tamás Nováki

Technical Director General, Eötvös Loránd University